Norfolk County is Ontario's Garden, and the municipality – in partnership with established business interests – hopes to grow more young entrepreneurs here.
Norfolk County students in Grades 6 to 12 with a summer business idea may receive up to $300 to start up their operations, if they apply to the Student Start Up Program (SSUP). Deadline to apply is Friday, June 17, 2016, at 4:30 p.m. The application process is fairly simple. Students complete a one-page form and add additional material to support their idea, if they wish.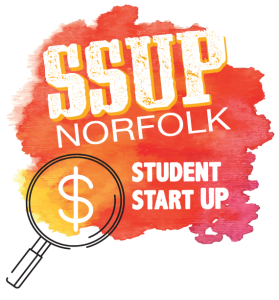 "The application form is easy to complete," said Jerry Sucharyna, Economic Development Analyst with Norfolk County. "The more information provided by the student increases their chances of being approved."
Several Norfolk County employers – owned and operated by entrepreneurs – are sponsoring the cash grants to young people. Private-sector sponsors include Annex Business Media, Titan Trailers, Van Amerongen & Son, Rassaun Services, MHN Lawyers, The Beach House, and Picard's. Other non-profit sponsors and supporters include Venture Norfolk, Norfolk Rotaract Club, The Norfolk County Fair & Horse Show, Simcoe Reformer and Whistling Gardens.
Norfolk County staff has presented information to classes in almost every school in the public and separate school systems. After hearing a presentation about the SSUP program, one student provided this feedback to Norfolk County staff:
"I think this is such a fantastic thing because, not only did it spark tons of ideas for possible businesses, but I also know many less fortunate people with big hopes and dreams like mine, but with no means of ever accomplishing them."
Successful student applicants will be notified one week after the deadline and will receive $200 each by the end of June to start their businesses. Those who submit a final report and photo of their business at the end of the summer may receive an additional $100.
For more information, go to norfolkbusiness.ca or contact Norfolk County's Tourism and Economic Development office at 519-426-9497.