SIMCOE, ON – December 2, 2015 – Norfolk County has approved Mae-Mart Farms Ltd. for a project under the Agricultural Buildings and Facilities Improvement Program of the Community Improvement Plan (CIP).
Mae-Mart Farms will receive a grant / interest-free loan of up to $20,000 to construct a grain elevator to expand the capacity of the existing agricultural buildings.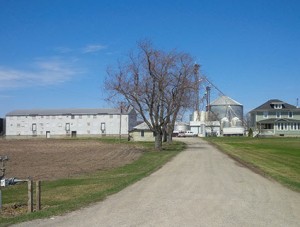 Incentives are available for architectural and design, environmental site assessment, structural improvements, building facades, agricultural building and facilities, residential conversions and rehabilitation, landscaping, signage and property improvement. Property tax increment grants are also available for larger projects.
Non-residential projects are eligible for incentives. Depending on the program, programs apply to properties in urban, hamlet, lakeshore and agricultural areas.
Community Improvement Plans help municipalities target areas in transition or in need of repair, rehabilitation and redevelopment, and stimulate private sector investment through municipal incentive-based programs.
Information about CIP incentives is available at www.norfolkbusiness.ca, phone 519-426-9497 or email [email protected]