Demolition of the old Misner fish processing plant will make way for the $8-million Dover Wharf condominium development.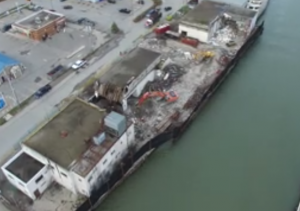 Developers received their permit to build in October. The 48-unit development will be located on lands formerly occupied by the Misner fish plant property.
(Photo of demolition from video by Tim Warris)
For more info, visit www.doverwharf.com.